.
.
.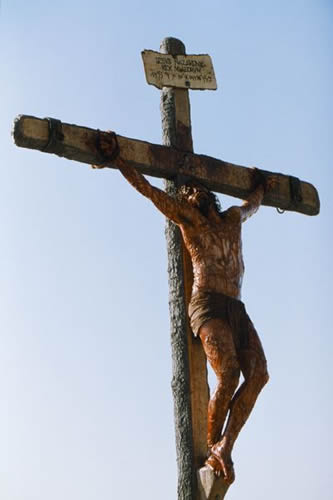 2018 Holy Week Concert
7:30 p.m. CDT
Musical preludes begin at 7:00.
Tuesday, 27 March 2018
Saint Anthony's Catholic Church
1432 River Street (U.S. Highway 141)
Niagara, Wisconsin
Map
Under the Direction of DCCC Associate Conductor Gail Vornkahl
Rehearsal . . . 7:00 p.m. Central Time, Tuesdays, First Presbyterian Church (map) in Kingsford, Michigan. And by announcement.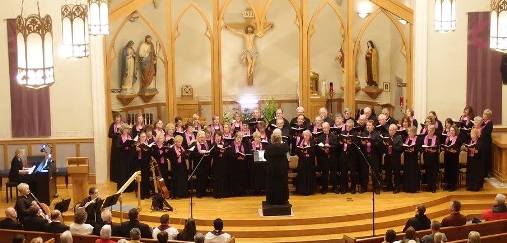 Dickinson County Community Chorus in concert, Holy Week 2017, Norway, Michigan
~ ~ ~
"

Congratulations

, thank you, and way to go, Dickinson County Community Chorus, for a terrific Christmas concert tonight. The full house was a terrific audience tonight, too, and that always adds to the electricity of the event. Thereíll be a lot more pictures to follow soon, but meanwhile I think everyone involved is in one or both of the two large-group photos here. John asked for a photo of Community Chorusís three current directors, so, from the left: Crystal Hogan (princip

...

al), John Calo (assistant and principal emeritus), and Gail Vornkahl (associate). The two smiling and lovely young women in the fourth picture were just a couple of passersby the camera jumped out of my hands of its own volition and took a picture of by itself. :-) Actually, the one on the right is Ruth Knutson and she was the concertís accomplished harpist. On the left is her sister Beth (in the audience tonight, but an accomplished musician herself.) Tuesday is DCCCís final performance of The Sounds of Christmas 2017 at Kingsford High School at 7:00 p.m." (Post-performance Facebook posting, Monday, November 27. Click on or tap on the following pix to see the concert's photo album.)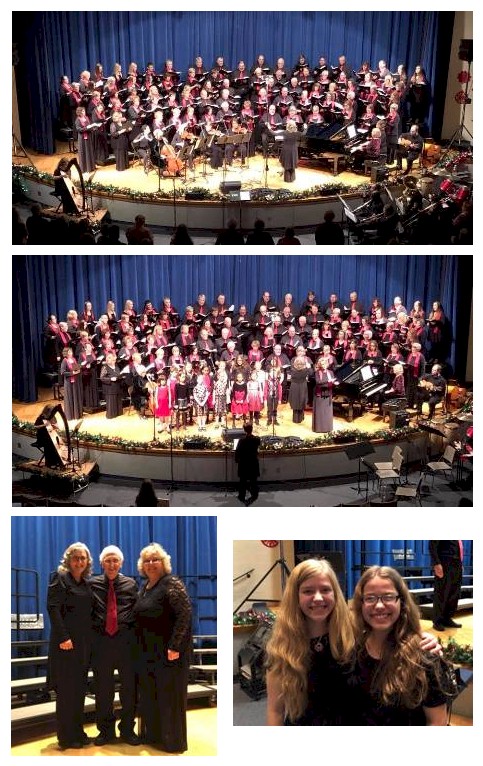 ~ ~ ~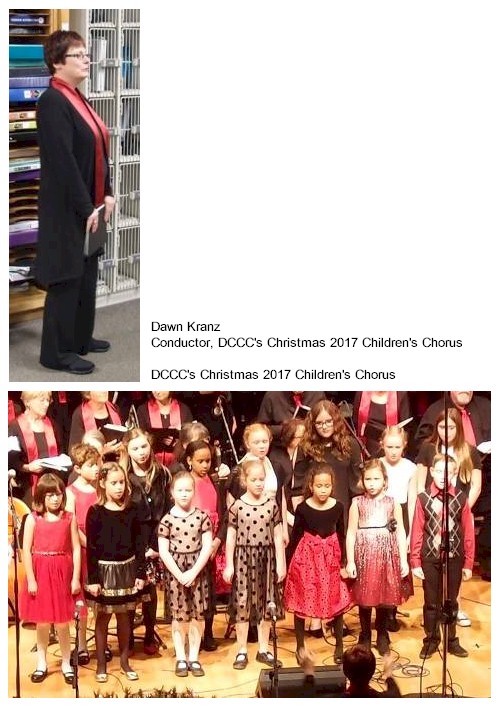 ~ ~ ~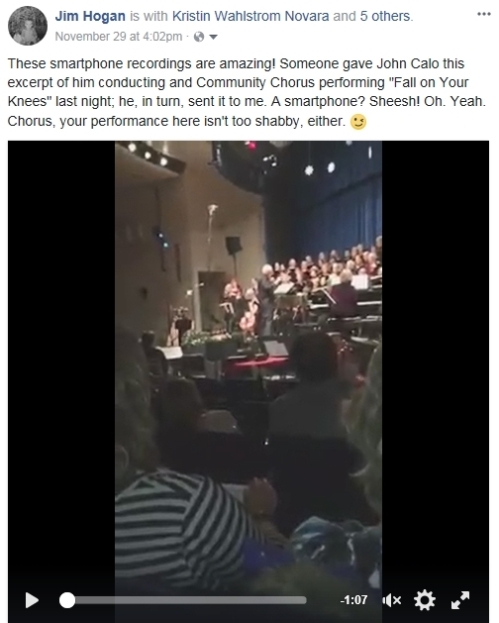 . . .