01|08|19 Announcement from Crystal Hogan Regarding
Ecumenical Holy Week / Lenten / Easter Concert (Spring Concert)
and Choral Workshop
The Dickinson County Community Chorus will begin rehearsing on Tuesday, January 29, 2019, for the annual Holy Tuesday Ecumenical Service. It will be rehearsing each Tuesday night from 7 to 9 pm in the fellowship hall at the First Presbyterian Church on Hamilton Avenue in Kingsford. More information will be coming soon to the website as well as in The Daily News.
New this year from the Community Chorus will be a two-week workshop entitled "What Can We Help You Know About Choral Singing?" The workshop will be held on Tuesday, January 15, and Tuesday, January 22, from 7 to 9 pm at the First Presbyterian Church in Kingsford. The workshop will be led by the Community Chorus's Principal Conductor, Crystal Hogan, and Associate Conductor, Gail Vornkahl, and other leading choral musicians from our community.
The workshop is NOT a requirement for singing in the Chorus but will give singers the opportunity to strengthen their choral knowledge -- both on the music page and in their singing voices. Small groups will focus on various choral singing topics giving the participant ample opportunity to ask questions and gain knowledge in their area of interest in the choral field.
There is no charge for the workshop, however, we would appreciate knowing who would be attending so that enough materials can be prepared. Also, you might mention questions you have about music or singing to give us an idea of what you are interested in learning about. If interested, please add your name to the thread on Facebook, send a Messenger message to Crystal Peterson Hogan via Facebook, or send an email to crystalhogan@communitychorus.org.
. . .
Coming up next:
Ecumenical Holy Week / Lenten / Easter Concert (Spring Concert)
7:30 p.m. CDT, Tuesday, 16 April 2019
(Prelude Music at 7:00 p.m.)
In conjunction with the Iron Mountain Area Clergy Association (IMACA)
Under the direction of Gail Vornkahl, DCCC Associate Conductor
Saint Mary Catholic Church
Father Timothy M. Ekaitis, Pastor
401 Main Street, Norway, Michigan
Rehearsal begins at 7:00 p.m. CST on Tuesday, 29 January 2019, at First Presbyterian Church, Kingsford, Michigan. Prospective new members with choral experience are welcome.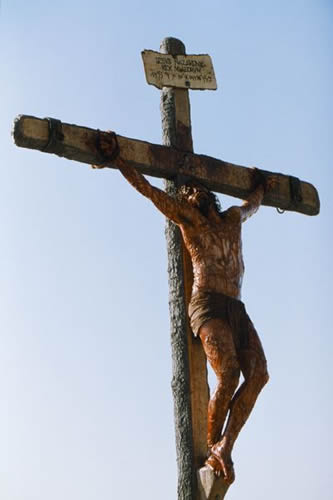 . . .